Welcome to Turku and Southwest Finland
01 Feb 2023 - Minna Arve
We are proud to organise the World Masters Orienteering Championships (WMOC) in the Turku region during August 2024. It is a great joy to host this significant event together with the Finnish Orienteering Federation and four of our local orienteering clubs.
I promise that we will do our best to make the 2024 Championships a memorable sporting event for all participants and spectators.
The WMOC has been organised since the 1980s, and the last time it took place in Finland was 2007. Back then, the competition was held in the majestic, unique nature of the Kuusamo area in Northern Finland.
This time, we welcome the competitors to Turku and the world's most beautiful archipelago. The outcroppings of Southwest Finland and the quarters of the City of Turku provide a wonderful backdrop for the World Masters Championships, and the varied programme will provide entertainment for the participants in their free time.
We expect at least 5,000 orienteers and fans of orienteering from dozens of different countries. Because Turku is quite accessible from abroad — and elsewhere in Finland — we anticipate hosting one of the largest World Masters Orienteering Championships on record.
We are looking forward to seeing you in Turku in August 2024!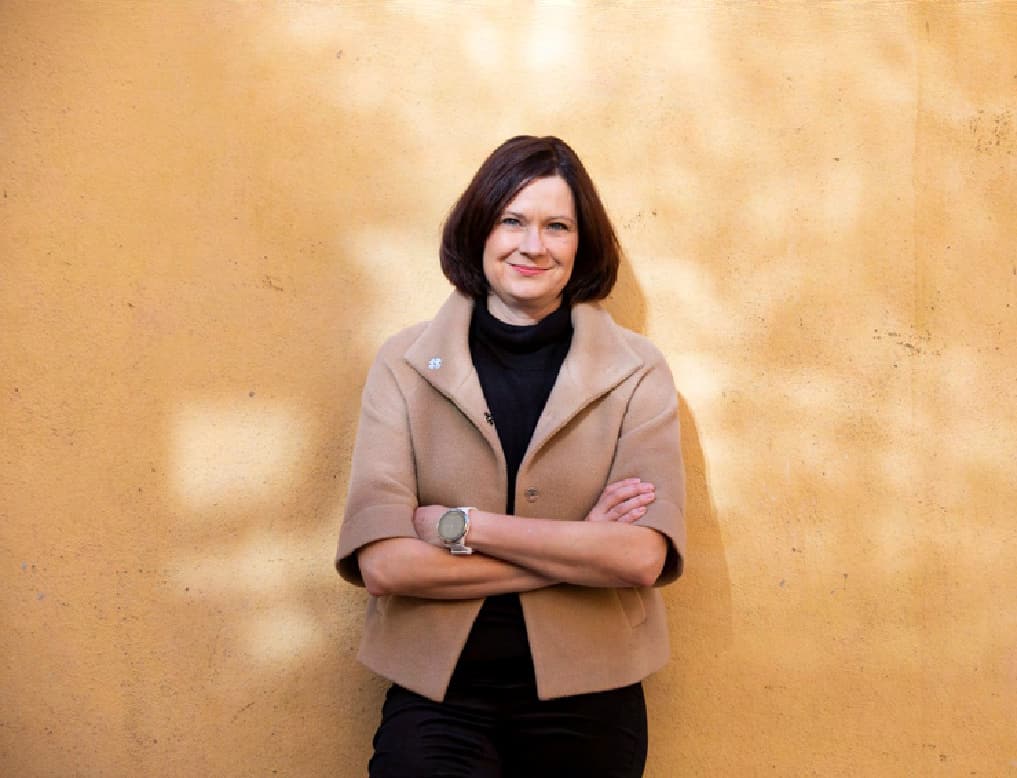 Minna Arve
Mayor of Turku